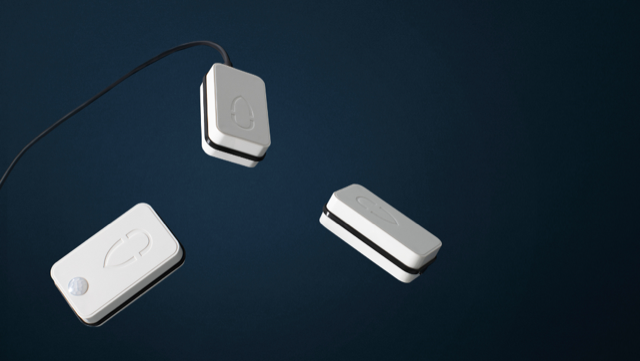 What is VirCru?
VirCru is a system of sensors that lets you monitor your boat from a mobile phone.
Get round the clock readings on the things that matter – power, location, security, water levels and more – viewable at any time via the VirCru app.
If anything unusual happens onboard, VirCru will alert you instantly.
Is VirCru simple to install?
Yes. Depending on your boat, VirCru can be installed in less than an hour. 
Our
Hub
is wired to your boat's battery and
Sensors
utilise a 'peel and play' system, connecting wirelessly to the VirCru Hub. The battery in each Sensor will last for ten years, so no maintenance is needed.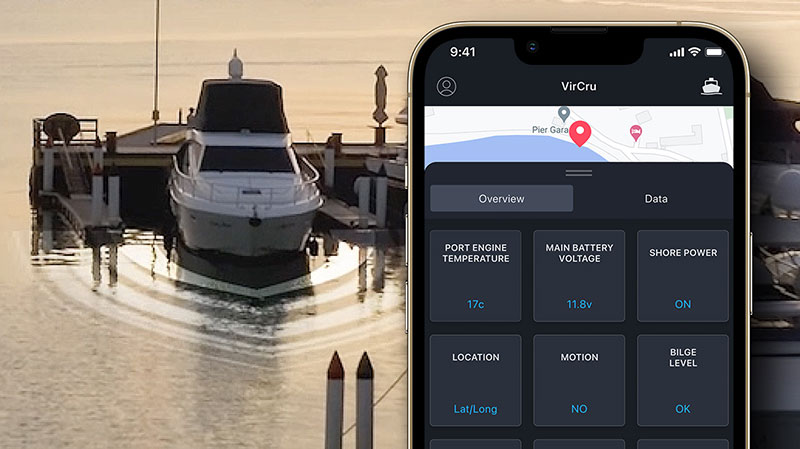 Is VirCru affordable?
Yes. The VirCru Hub is £300 and additional Sensors are from £90 each – creating the most cost-effective Smart Boat solution on the market today. The system requires a subscription, available as a monthly (£10/mth), high season, April to October (£80/yr) or annual basis (£100/yr), 
How do we do this?
The team behind VirCru have worked on similar technologies for nearly two decades. That experience has made our production as efficient as possible, meaning the best prices for you without sacrificing on quality.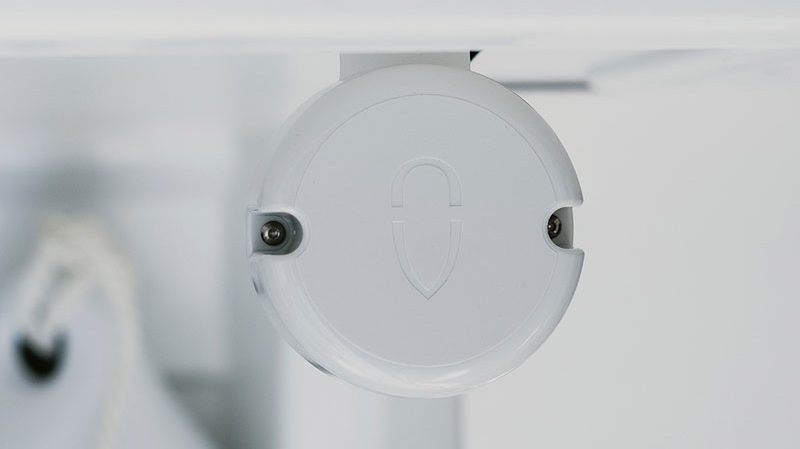 Is VirCru easy to use?
Yes.
Everything you need is on the
VirCru App
, which we've made as straightforward as possible to use. Once you've downloaded the App, pair each
Sensor
to your smartphone instantly using our QR code system. 
In-App alerts and notifications can be personalised too. Adjust the distances for your GeoFence or change the temperature alerts on your fridge to make sure it's just right… the choice is yours!
Three boats, three installations, all in under an hour.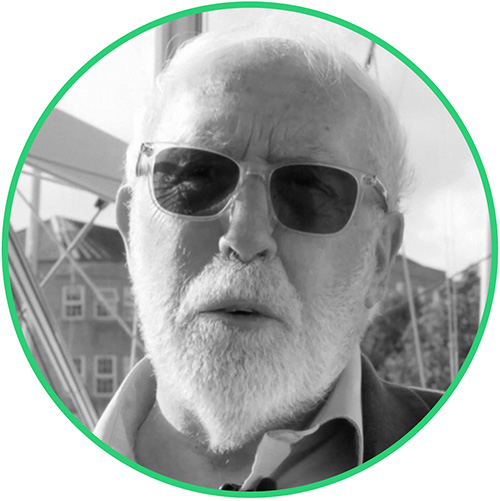 "As soon as I saw the product I was really impressed with it. It's going to make my life easier because I've got a third man monitoring the boat at all times."
Ken – Boat Owner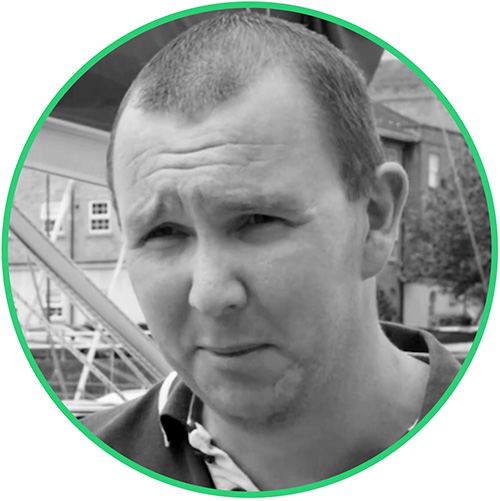 "They really looked after the boat and because the team are boaters, they're pulling on a lot of their own experiences which is really reassuring."
Steve – Boat Owner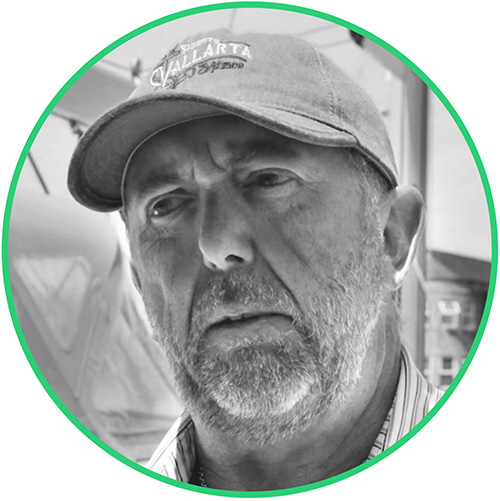 "Peace of mind comes from having the ability to check the charge remotely on our phone. Knowing we have enough charge to start the boat is a real plus to us."
Julian – Boat Owner
Customer comments
I'd been looking for a remote monitoring system for my boat for the last couple of years. I'd reviewed all those on the market, but Vircru is the first one I felt gave the right combination of affordability and features.
Mark Underwood
Vircru boat monitoring
A lot of manufacturers could learn a thing or two from Vircru. Not only was the ordering and delivery very easy to navigate, it arrived on time, we'll packaged with very clear instructions. I didn't get a chance to install it on my boat straight away but it was very simple and worked immediately. I check it every day and have even used the location screen to help people find us on our berth. I bought the Launch Package with every intention of adding extra sensors. Highly recommended, buy one!
Andy Patrick
A lot of manufacturers could learn a thing or two from Vircru
Top notch Marine quality kit that is genuinely easy to install. Each piece has a bar code which scans with the mobile app to register. Simply hard wire the hub with the core sensors and then scan all the other sensors, which are then connected wirelessly. All in all it took less than 2 hours to install the whole system and have it live. The peace of mind being able to view your vessel data from anywhere is very reassuring. Update.... I have been so pleased with the data flowing from the boat to also let me know my batteries are charged and bilge is dry, it's a total game changer and great value for money.
Andy Hamilton
Top notch Marine quality kit
I looked at all the systems that I could find given I wanted to monitor two entrances, both sets of batteries and water ingress without spending the earth. The only system that met these criteria was VirCru.
J Webb
I had been looking for a practical well-engineered solution to enable me to monitor my boat when I am not on board - and have found it with VirCru.
The kit appears well-engineered and designed for the harsh realities of the marine environment.
The app is clear, customisable and provides not just alerts (user definable) but also data in both numeric and graphical formats.
In short, an ideal product for those who want to be able to keep an eye on their boat when they are not there, and clearly designed by those who understand boats and the needs of boat owners.
James
A practical solution for those who want a high-quality, easy to fit remote monitoring solution for their boat.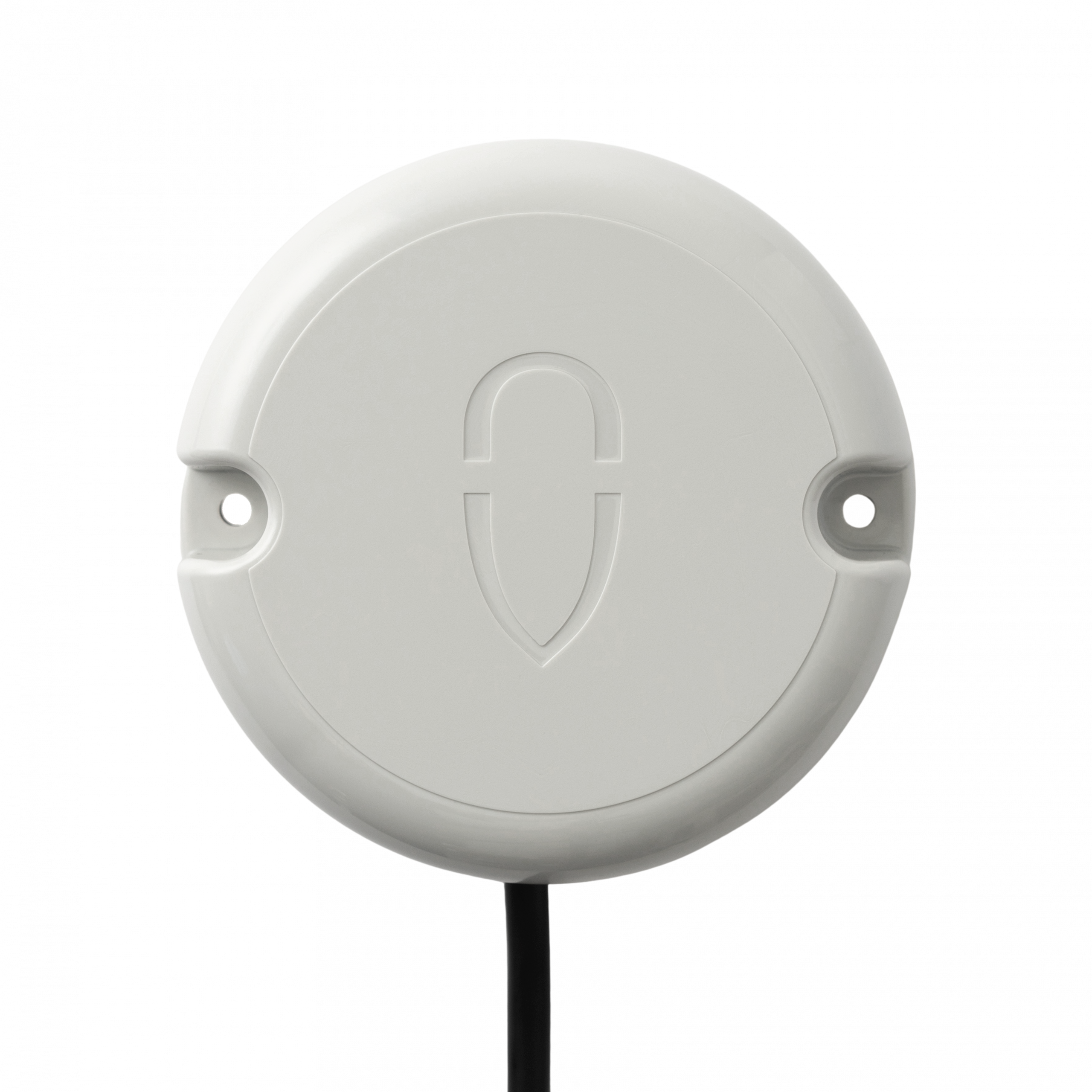 VirCru Launch Bundle
VirCru's Launch Bundle gives you Battery, Bilge, High Water & Security monitoring, our Location Based functionality & more. (Requires subscription)
Need help with your set up?
Where is your boat kept?
What type of engine do you have?
How many battery packs do you have?
How many cabins are there onboard?
Do you have a tender onboard?
Do you want your fridge to be cold when you arrive?
Let us guide you through getting VirCru onboard your boat.
HELP ME CHOOSE
Frequently asked questions
VirCru is a system of sensors that allows you to monitor and control your boat from anywhere.  These sensors offer boat owners three core functions:
Notifications.

VirCru ensures your boat is functioning correctly by constantly measuring bilge levels, battery power, water levels and more. If anything requires your attention, the VirCru app will notify you immediately.

Monitoring.

VirCru can alert you via the app if your boat is broken into, or equipment is taken. Geofencing functionality is designed to assure you that your boat remains where you left it, even over long periods.

Control. You can use VirCru to ensure your boat is ready for your arrival. Control cabin temperature, humidity and lighting through your mobile device. You can even get the fridge cold before you set sail.
The SIM or network coverage for the VirCru system is currently limited to Europe (more geographical than political), within this region due to contractual obligations there are also a few pockets where it currently is not possible to connect, we are working on improving these all of the time. We should also mention that like any mobile coverage geographical features will inevitably have an effect on specific local connectivity. This of course is improving month by month as newer networks are rolled out.
Our system uses '2G' and '4g LTE Cat M1' (a relatively new service being rolled out by the service providers).  '4G LTE Cat M1' differs from '4G LTE' in that it's designed for data. The reason for mentioning this is a good 4G signal on your mobile is not necessarily a good indication that there is a good '4g LTE Cat M1'
VirCru is based around three key components:
The VirCru Hub - a GPS mobile connected device that connects with the VirCru App on your phone and wirelessly to the other VirCru devices on your boat. As well as providing the connection between you and your boat's devices, the VirCru Hub uses GPS to enable our GeoFence and Anchor Drag functionality as well as monitoring the angle of your boat (listing) and constantly recording the temperature ambient to the location of the Hub.

The VirCru App - the main way that you interact with the VirCru Smart Boat System. It is built around a main dashboard that gives an overview of your sensors, combined with in-depth tools to give you the full picture of your boat and a range of inventory management functions.

VirCru Sensors and Tags - the sensors and tags available in our product range allows you to customise your VirCru solution to meet the exact needs of your boat. Each sensor transmits information to the VirCru App, and sensors that monitor similar sections of your boat eg. cabin sensors, bilge pump sensors can be grouped together. 

VirCru's sensors communicate with the VirCru App in your phone to deliver updates on your boat in real time. 
Here's an example of VirCru in action:
A boat owner uses the VirCru App and VirCru Door Sensor to configure an alert when a cabin door is opened. 

While the owner is away from their boat, an intruder enters the cabin. Consequently, the Door Sensor located on the cabin door detects this movement. 

The VirCru Door Sensor communicates with the VirCru App, informing the App that the door has been opened. The VirCru App immediately sends a notification to the owner, who takes the appropriate action to resolve the issue.