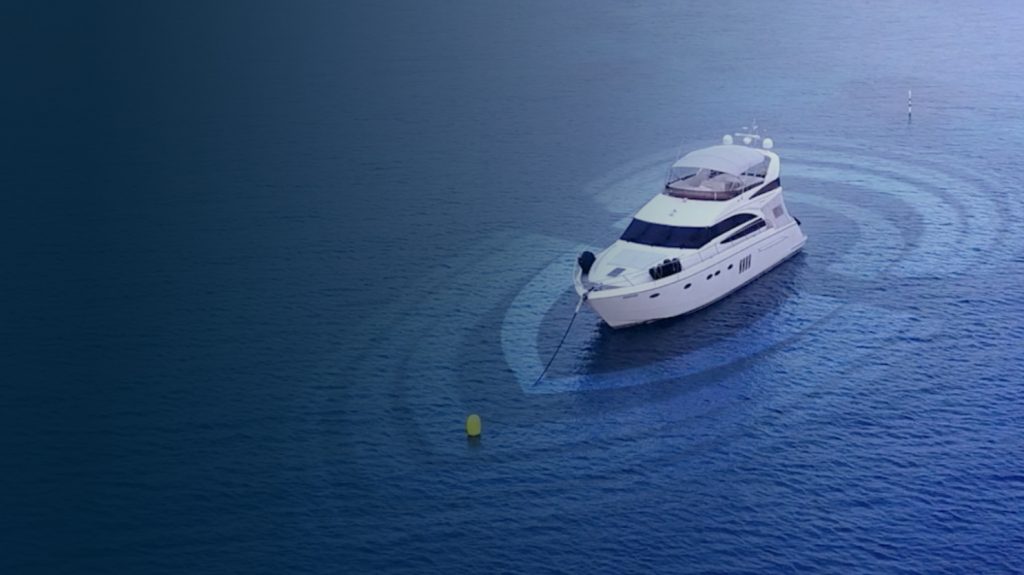 Core to the VirCru system is the VirCru Hub. The hub monitors (and is powered by) one of the onboard battery banks. Additionally, it can monitor a 2nd battery bank and the bilge pump operation. The hub has an internal chargeable battery which acts to maintain power if the main battery feed is lost, this charges when the main battery bank is being charged. Within the hub is a GPS and 4G receiver and antenna, the GPS is used to get a vessel position allowing for a Geofence to be set (anti-theft) and provide a simple Anchor alarm (the principles being similar). The 4G receiver is used to communicate to the VirCru servers. The 4G system uses a permanently installed roaming SIM. The hub has an inclinometer to provide boat angle/list.
A subscription is required to cover the data communication costs etc. 30 days of free subscription is provided when the system is installed, after this point a subscription needs to be in place for the system to continue to report.
Additionally to the VirCru Hub, the VirCru system uses a variety of wireless (RF) sensors that are powered by an internal battery. The batteries have a life expectancy of 10 years which can be replaced when they expire. These sensors communicate with the Hub over RF, sensors currently available are:
VirCru Smart Tag (functions: door opening, temperature, item proximity)
VirCru High Water Sensor (functions: bilge high water level, temperature)
VirCru Battery Sensor (functions: battery voltage, battery isolation, temperature)
VirCru PIR Motion Sensor (functions: motion sensing, temperature)
VirCru Shore Power Sensor, UK & EU plug options (functions: mains power, temperature)
VirCru Bilge Pump Sensor (functions: bilge pump operation, temperature)
VirCru Engine Hours Sensor (functions: engine running time, temperature)
VirCru Temperature Sensor (functions: temperature probe, temperature)
VirCru Smoke Alarm (functions: smoke detection, temperature)
VirCru Carbon Monoxide Alarm (functions: CO detection, temperature)
VirCru DC Switch (switches 2 DC appliances up to a total of 10A) – pro install
Information gathered from any sensors (see below) added to a system is communicated to the hub, in turn, the hub communicates with the servers and this information is retained in the server database. Anything which reports a change of state creates an event, these events appear in the app and update the app data graphs etc., anything considered 'important' or time-sensitive creates a push notification to the mobile smartphone, and a message appears on the screen with an audible alert. Thresholds, settings and enable/disable functions are controllable and customisation within the app.